Barcelona's two train stations, Sants and França, are shown on the map. The Sants bus station is just north of the Sants train station. The Estació del Nord or North Bus Station is the larger of the two, and marked on the map near the Arc de Triomf metro station. Also marked on the map is the Boqueria Market on La Rambla, a central meeting point in Barcelona.
Discloser: Content in the following sections contains affiliate links, from which we receive a small sum that allows us to bring this free content to you.
Barcelona Office of Tourism
Centre d'Informació Turisme de Barcelona in located in the Plaça de Catalunya, tel: 906 30 12 82
Barcelona Tours
We highly recommend The Tour Guy for taking you to the best things to do in Barcelona, from traditional food and tapas tours to a visit out of town to Montserrat. Best of all, you can get a discount of 5% on most tours by using the promo code WANDERING.
When to Go
For information on the historic cllimate and current weather conditions in Barcelona for planning your travel, See Barcelona Weather.
Where to Stay in Barcelona
For the most evocative of Barcelona experiences, most folks in the know would book a hotel in Ciutat Vella, the old city, where the popular Gothic Quarter, or Barri Gòtic is a favorite quarter: Old City User Rated Hotels. A very highly rated hotel is the Oivia Plaza Hotel.
If you have need of staying near Barcelona Sants train or bus station, the Hotel Barceló Sants is located on the top of the Sants train station and has direct connections to Barcelona International Airport.
For finding a hotel in Barcelona, Spain see the booking box below the metro map.
Metro Map of Barcelona
If you are having trouble seeing the map, click or tap to see it full sized.
---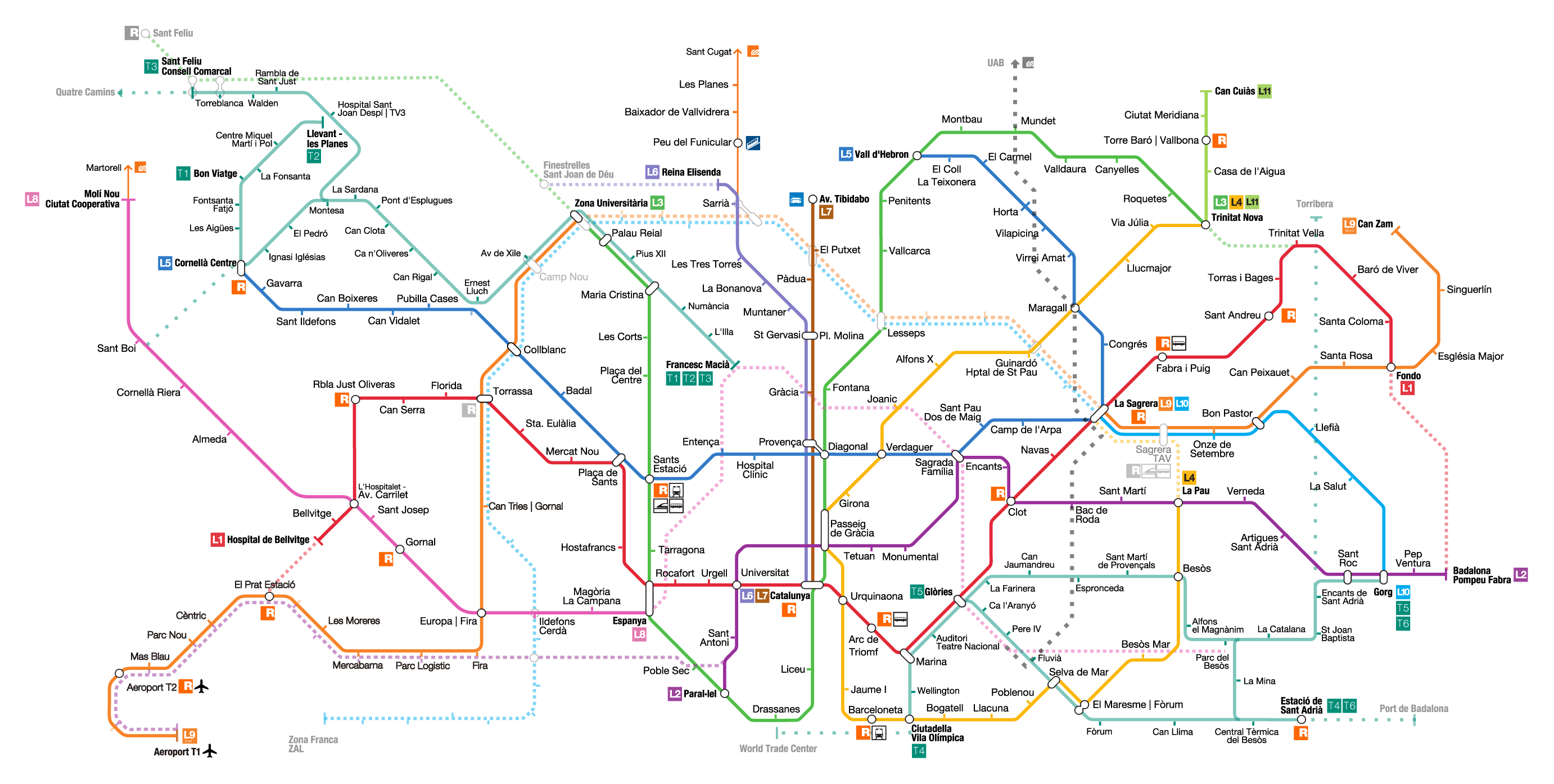 Travel From Barcelona
There are many ways to travel to and from Barcelona. By entering your beginning and ending destinations in the box below, you can get prices on flights, buses, and trains, if those routes exist.
Have fun planning your Barcelona Adventure!